Book Bonanza! Reading Extravaganza!!!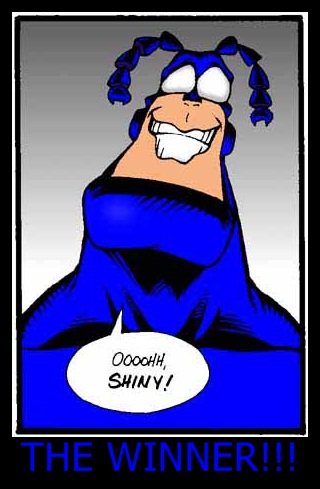 Resurrection – PPK

Anyone want some free books? Tricks Hayes Giveaway! Ordered a flurry last week off Amazon. Next day delivery! Next day. No delivery. Next week!? No delivery. Amazon swore: We delivery'ed. Apartment security checked CCTV cameras. Informed me that a gang of 'mysterious, elderly, bag-carrying women' appear to have stolen the books. Ok? Mighty. Re-ordered. Next day. Books arrived. Following day. First batch mysteriously show up. Remains an unsolved mystery. Odd but an amazing tale! Anyways. Now I have the same three books twice. No use to me. So I shall horse them out to anyone who is interested. All that is required:  You can read. And. You live somewhere in America. Postage reasons. I know. Dose. If you're eligible, enter on in! Just do any one of these…
Tweeter this blog link.
Post it on Facebook.
Leave a comment.
Email me.
Stalk me.
Whisper in my ear.
Punch me in my foot.
Get an immense urge to order Randumb right now from Amazon!
Whichever one you prefer. Pre-tty simple, to be true. Oh yeah. If you're wondering what the books are… You will find out when it arrives at your door! Surprise prize!!! Mighty! Don't worry. I'm an author. These books are good. Trust me. Three winners. Randumbly chosen. Sunday night. Monday morning? Who knows. Honestly. Who cares!? What what!? Bloody book bonanza!!! Full on reading extravaganza! Free. Books. On!!! Oh Betsy!
Tags: Book Bonanza, Free Books!, Mark Hayes, PPK, Prize, Randumb, Reading, Reading Extravaganza, Resurrection