Come On You Boys & Girls In Green…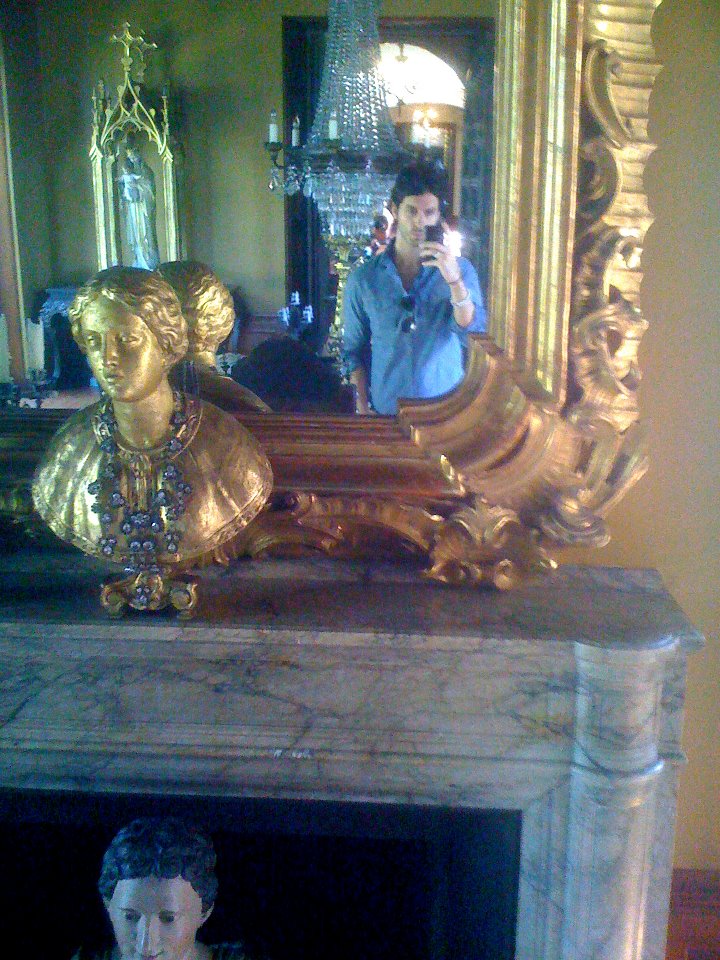 Everybody's Gotta Live – Love

Ever look out the window and wonder who was the handsome feck staring back at you and then you realise that the window is actually a mirror??! That happened.
Ever been DJigging and a randumb Irish guy comes up to you to say "Are you the guy from Cork? Your GAA team is s*@t. We bate ye last year."? Dagger to the soul. Followed by: "At least you haven't lost your accent, ya prick." With the obligatory: "Ah I'm only joking, I'm Irish too." Well done to that winner.
Ever go to weird mass in WeHo? Priests are a bit off. Everywhere is a stage in Hollywood. Never seen such sad puppy eyes or dramatic pauses. "Body… "(Cocks head) "Of…" (Dramatic puppy eyes) "…" (Silence) "…" (Still nothing) "Christ…" (Stares at me blankly, then finally hands the communion over).
Also fun when a goth dude takes the opportunity to ask you out for a drink during the part where everyone shakes hands. As you usually do at mass. Odd place.
Ever wake up in an insane mansion more insane than one could imagine? That also happened. Another Hollywood haze. Place was ridiculous. Acres and libraries and pools and animals and chandeliers and banqueting halls and all sorts. For certain reasons one can't divulge too many details of where it was or why one was there, but this place was funreal. More to follow.
Ever do a stand-up show down in Hollywood and recorded said stand-up set so you could put it up on the blogaruu for everyone to hear but unfortunately your iPhone is being an iMoan and won't cooperate? That happened too. Dose. Next time. Stand-up on. (And in case you were wondering, it was amaaaaaazing!)
Ever see this mighty video?
So that has been my week. And now I'm about to go fly back to Ireland for a week or so. Quick swoop. In case the blogaruu is quiet, you know now. At least ye have the books to read while I'm gone. Speaking of which, hardback copy of RanDumber arrived during the week too. Feels unreal. The only way!
Did I mention I also figured out tweets are a great way to take notes but on the downside they kind of might get used as a gibberish blogaruu? Better than nada?Perhaps. Anyway, Ireland, here I dumb!!
Girls & Boys – Blur

Lovers Carvings – Bibio

Read a free chapter from RanDumber, all about Mass -> Here!
Read more of RanDumber -> SNAP HER UP!
For the Kindle -> SNAP ON!
For those in the UK -> GIDDY UP!
I Buy RanDumb! -> WEE HUU!
Read the first five chapters of RanDumber -> CLICK!
Tags: Accent, Author, Bibio, Blur, Bogger, Book, Caine's Arcade, Cork, Country, DJ, Everybody's Gotta Live, GAA, Gibberish, Girls & Boys, Hollywood, Hollywood Hayes, Hollywood Haze, Irish, Love, Lovers' Carvings, Mansion, Mass, Mirror, Randumb, RanDumber, Stand-Up, Tweets, Weho, Weird, West Hollywood, Writer