Pubic Wig Hayes, They Call Me…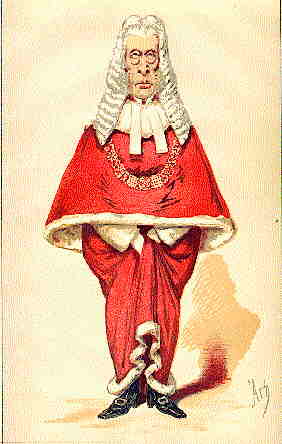 Feel So Close – Calvin Harris

Did I mention I have a new publisher now? Dance. On! Finalising all the ins-and-outs on the Q.T. Done. And. Dumb. Book two a duu! Strict orders last week from the people in charge: Blog off. Book on! At least until I finish this draft. Unless something amazing happens. Obviously. Ergo, time for a quick embargo from the embargo. Brain is tired. Hoping that scribbling out a blogaruu will revive the beast. Eventful two weeks too, to be true. Ish. Pubic Wig Hayes, they call me…
Salt And Racism
Woke up to a text the other day: *A-lister who not only stars in movies but also produces some of the best shows aboot* is interested in your book. Apparently.
Took it with a grain of salt.
Woke up to an email today: Can we arrange a meeting to discuss the possibilites of moving forward with regards *A-lister who not only stars in movies but also produces some of the best shows aboot* and your book?
Still taking grains of salt. Big bowls. Better than a kick in the balls to be true!
Next day. Got booked to headline the West Hollywood Book Fair. My fine display at the LA Book Festival must have been picked up on. Book. Gibbering. On!
Speaking of book, one recent reviewer ousted me a racist for some reason. Not sure against who. Or why. I think against Irish folk? Hate the Irish. Apparently. Well done for ousting me though, reviewer. Feels amazing. Out and proud!
Hey Boss...
DJigged at a fancy Hugo Boss event. Someone called me Merkin at one point. Kept calling me that for that night. Hopefully he just misheard my name. Or maybe he was just calling me one of these… http://en.wikipedia.org/wiki/Merkin
Maybe the Merkin comment has something to do with my decision to let the fro flow. Can look like a Judge's wig when tied up, if and when a respectable image needs to be presented. Here's a snap from le Hugo gig. Got a nice compliment for this photo too: Doesn't look like you at all – Maybe that's why I like it so much!?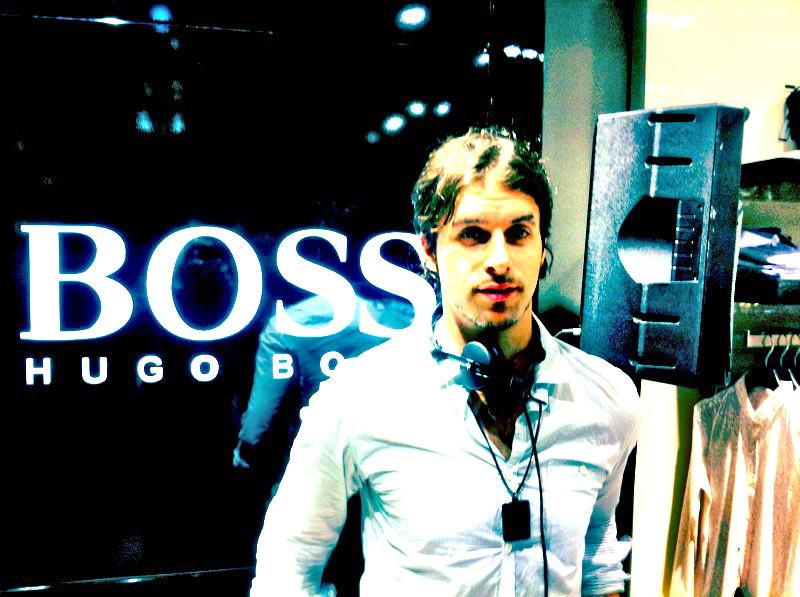 Rambles
Started producing a song. Studio on.
Watched the movie Catfish. Creepy movie. Realised a similar situation happened to me and my buddies before. Odd story. Odd that I forgot fully about it as well until then. I shall blog in the future. Apefish. Involves: Nutters. Psychos. Con. Artists. Freaks. Gullible Clowns. Ireland. LA. All ending in a near death in Berlin. Fun!
Went for lunch. Witnesses two chaps window shopping. Wearing only chaps. Although they were wearing high-heeled boots too in fairness. Go on the WeHo!
Read this mighty quote:
The best time to plant a tree is twenty years ago. The second best time is now. ~ Wise Old African Man
Almost got ran over by Cameron Diaz. I think. Looked like her. Smiled like her. Same crazy Vanilla Sky eyes as her. I hit the floor anyway. Panned out. Waited to be resuscitated by her. She just drove off. Tut. Left my lying. Almost-hit-and-run!
Great Job Today, Eric!
DJigged for 14 hours on Saturday. Thought I was going to have a heart attack from standing up for so long. Weird buzz. Eyes blurry. Mind delirious. At one point I thought a little old Asian lady was my Mum. Couldn't believe my eyes when I saw her… Mum?! What are you doing here? And then she was Asian. (Surely this is somehow racist? Not sure against who? My Mum? Out and proud!)
Organiser of one gig kept calling me Merrick. Malik. And then settled on Eric. For the next five hours. Didn't seem interested whenever I tried to correct her. In fairness, the money was good. She could call me whatever she wanted. Filled up the green pot of honey. Money Mad Merrick – sorry, I mean Eric – all the way!
Final gig was nicely capped off. Ten minutes to go. Dance floor packed. Knees up. Arms in the airs. Pelvises gyrating. Crowd swaying in unison. Unbridled joy! Feeling the beat of the night. Until some punter puked like no ape has puked before. Projectile. Loud. Proud. Some way to clear a dance floor. Lovely story.
MaliDuu
Spent the day down at Miss Malibu yesterday. Mighty event. Although pageants are a bit odd too. Air of judgement all over the place. I hear the 2nd runner-up was robbed. Tut. Politics within the pageant world. Corruption I say. Tough going for all involved really. Surrounded by swimsuits and half naked bodies. Awful carry-on. My poor eyes, I do like to batter them!
Bumped into the Old Spice guy in the bathroom down there. Amazing how many well-known folk one might meet at urinals in LA. Great story really. Thank you.
Good old week or two. Obviously I did other amazing things too that no one else has experienced. Eating. Sleeping. Wayhumping. Realising I've two books in the works, not just one! Totally. Amazing. All in all. Quite dancing. Wahey for WeHo!
Finally, here's a commercial mix from my buddy Willie Moggs if you'd like some dancing music. No Soundcloud link unfortunately so downloadaduu -> Click!
(Heads up, it's about an 80MB mp3. Over an hour long!)
Actually, here's one last bit of gibber I saw the other day. Well worth a watch. Charlie Chaplin giving The Greatest Speech Ever Made!
[youtube=http://youtu.be/WibmcsEGLKo]
Final splurge. Mighty song!
Matrimony – Gilbert O' Sullivan

Tags: Book, Calvin Harris, DJ'ing, Feel So Close, Gibbering, Gilbert O' Sullivan, Green Honey, Mark Hayes, Matrimony, Merkins, Miss Malibu, Money, Old Spice, Publisher, Racism, Randumb, The Adventures of an Irish Guy in LA, Wahey, Weho, West Hollywood, Wigs, Writing