Phot'ho.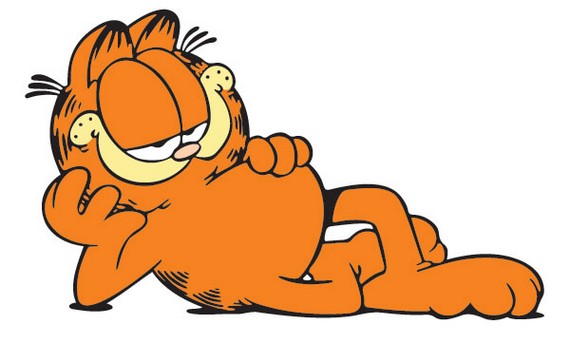 Sit Down – James

"For most writers, there is always a tension between a lived life and a life of writing." A Hodgkinson
Fair point. So after being a hermit for a while, the past two weeks have been spent galavanting. Full. On. Fun!
Unfortunately little time spent blogaruuing. Luckily. A picture paints a thousand words. So I have developed into a photo ho. Lights. Cameras. Flashing. Helping me remember what actually happened the night before…
The Man is in town. So I took a dip in his pool…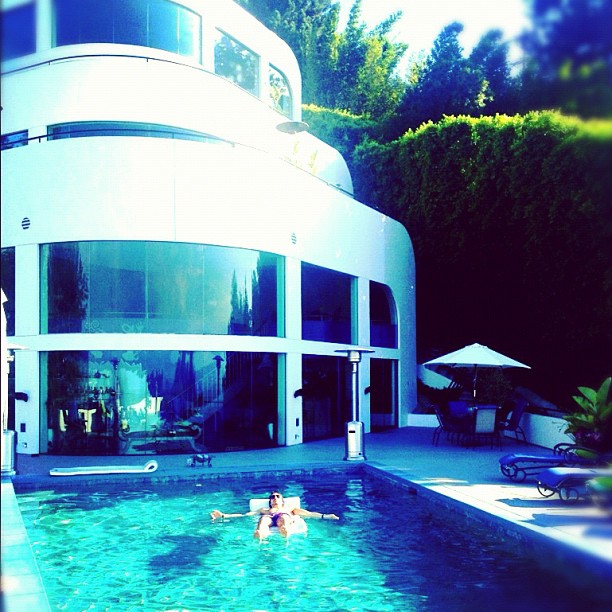 Then I sat by the pool and had a think.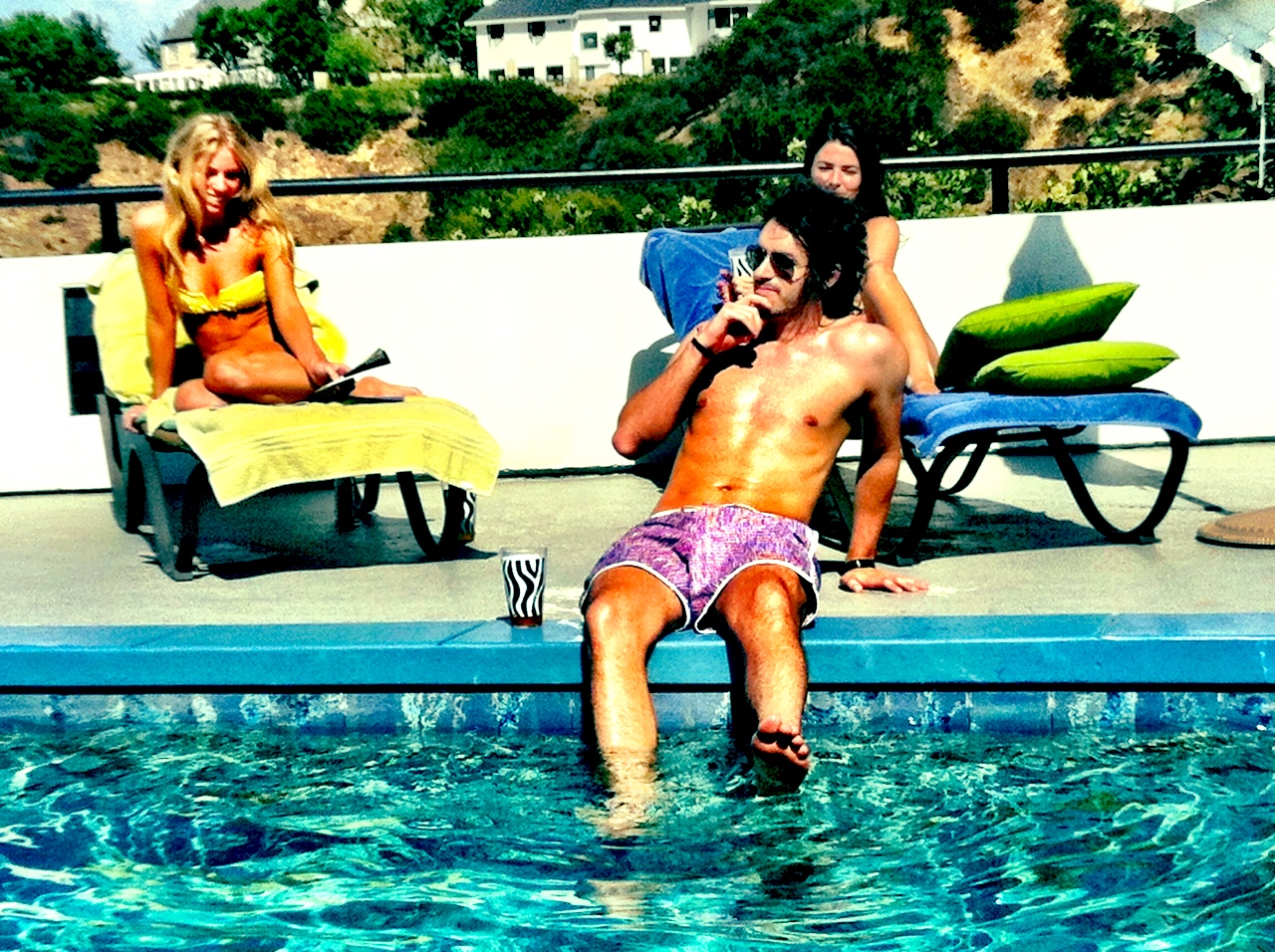 Then I went to Cecconi's and had a drink.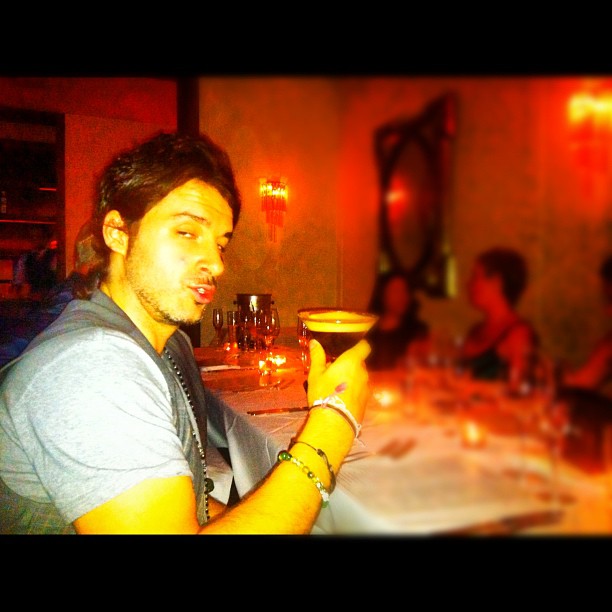 Next night I ended up at a mighty birthday dinner party at the Levi's Haus where I saw some strange apples.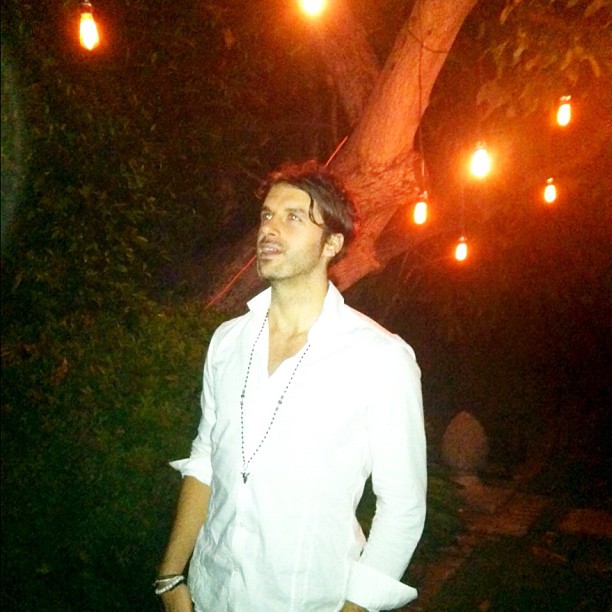 I was really confused by those strange apples. Some say they were the fabled LApples. I just wasn't sure.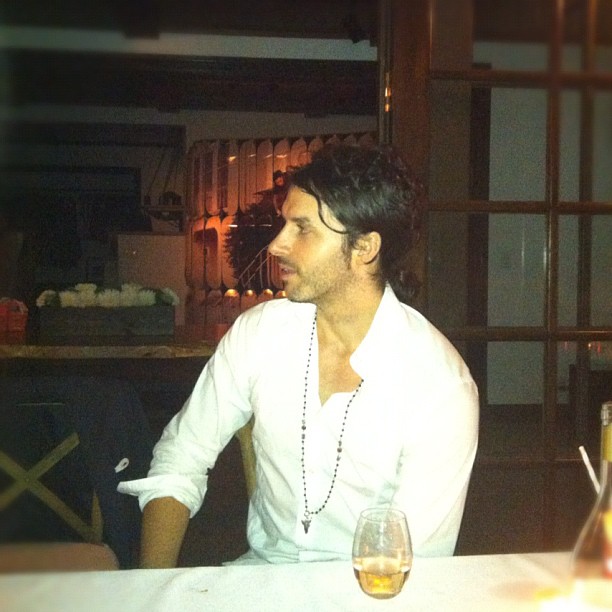 Undeterred but still confused, the following night it was off to Mr. Chow's. This is what happens to my face when I sit in between two girls.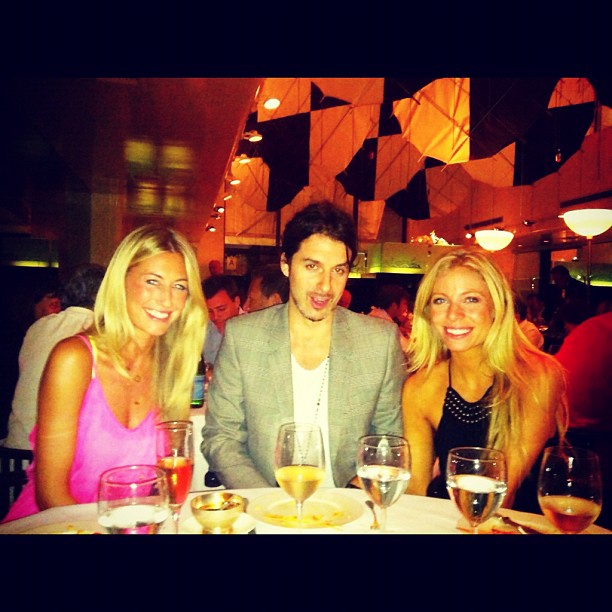 Sitting at the table behind me was La Toya Jackson. Tried to chat her up. Told me to beat it.
Outside I was accosted by some fans. Tut.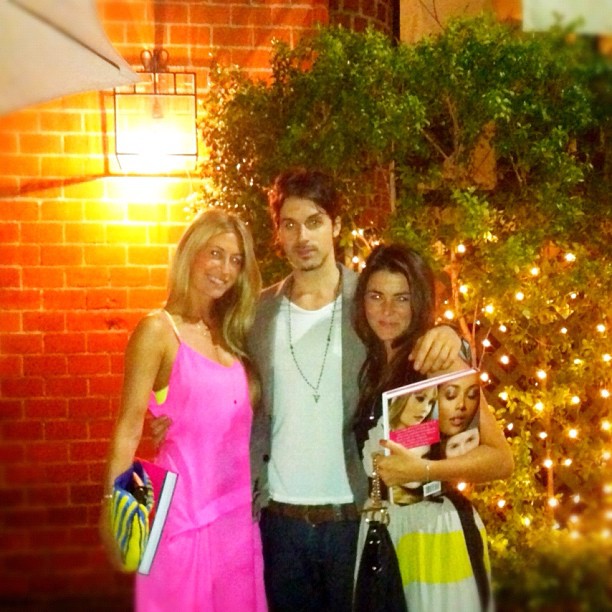 From there we all went for a jig. The dancers were out in full bloom.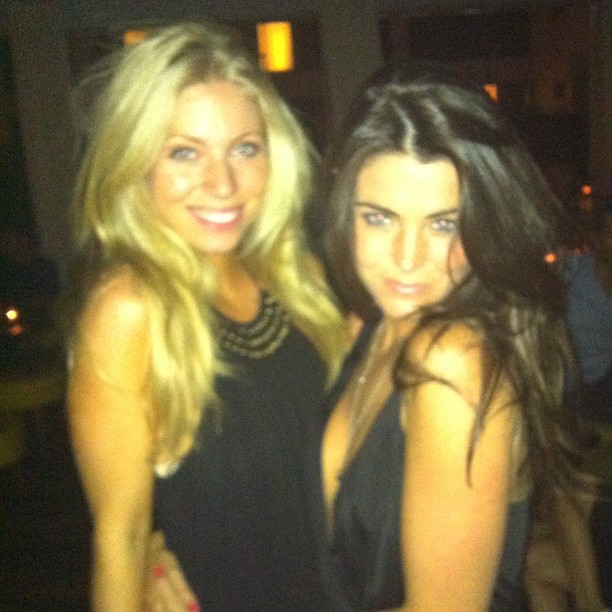 Unfortunately I was too busy taking photos with men to dance with the girls.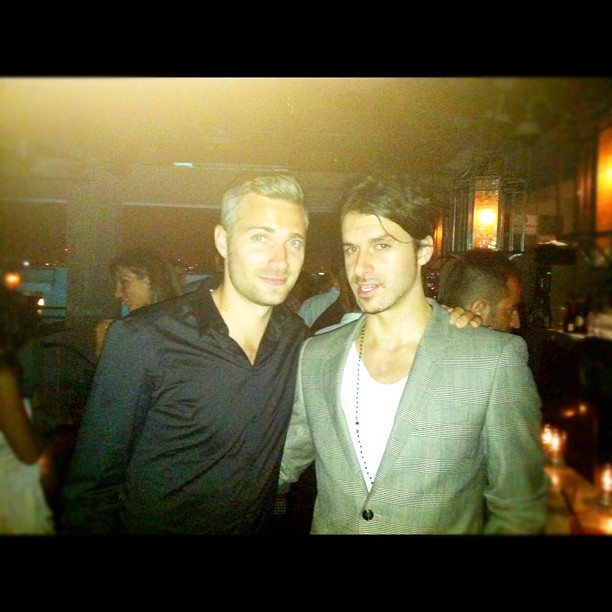 So the next day I decided to go buy some meat.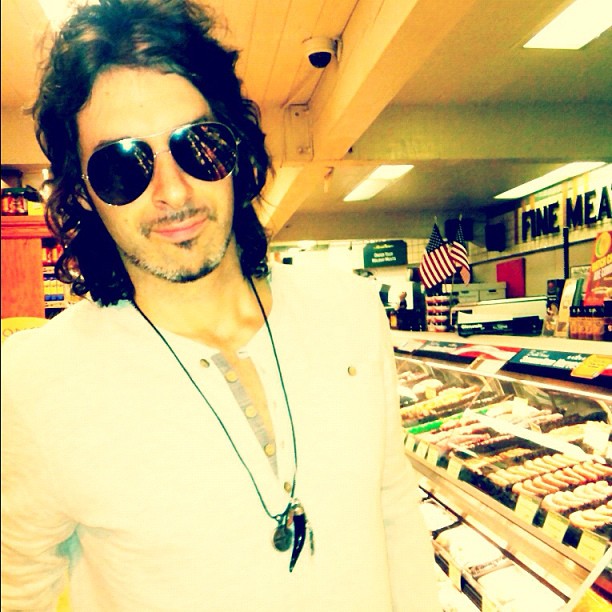 And then I got stuck in some awful no rush hour traffic on the way home. Tut. Eye roll.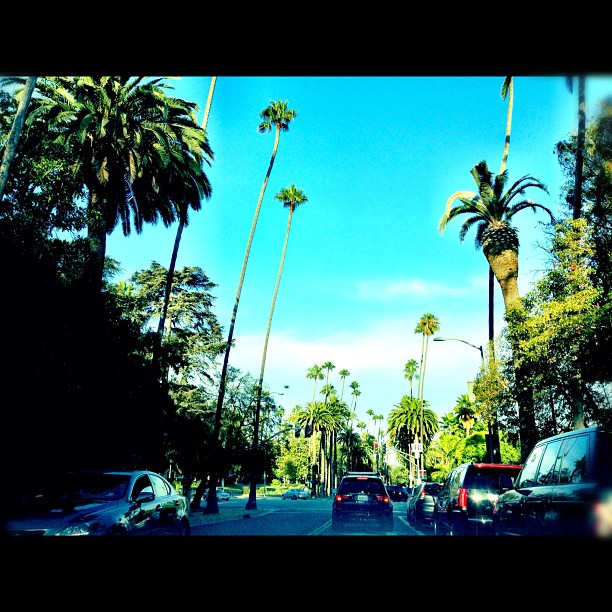 So that was more or less my week. Plus some writing. And a bit of DJigging. One gig was quite dancing. Crowd was loving it. Nothing better than a dance floor chanting your name in appreciation. Except when they get it wrong… Bart! Bart! Bart!
Anyway. Wasn't that tremendous posing by me? Although the thing is, doesn't everyone pose when they know a photo is about to be taken? You know. Great point. Finally. Don't forget…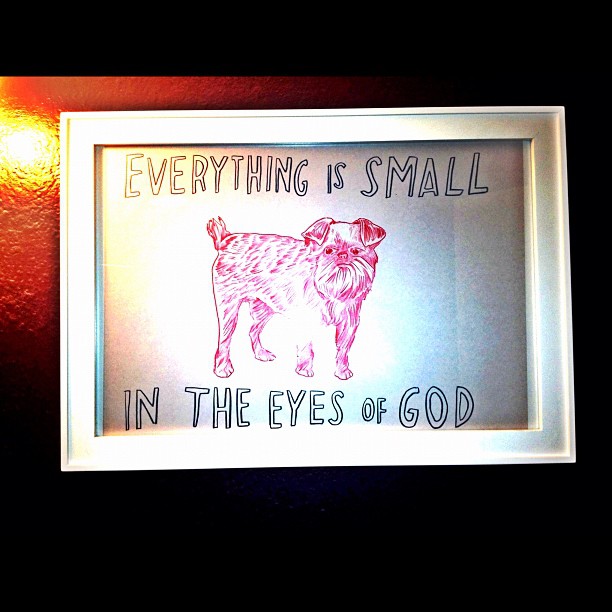 The World Is Watching – Two Door Cinema Club

Buy RanDumber!
Ireland/UK… Click Here!
USA… Click Here!
Kindle Ireland/UK… Click Here!
Kindle USA… Click Here!
Merkandise… Click Here!
Tags: American Girl, Bel Air, Beverly Hills, Cecconis, Dancing, DJ'ing, Fun, Garfield, Girls, Hollywood, Hollywood Hills, Hot, James, L.A, La Toya Jackson, Life, Living, Mansion, Mark Hayes, Meat, Mr Chow's, Mulholland, Pool, Randumb, RanDumber, Sit Down, SkyBar, Swimming, The Adventures of an Irish Guy in LA, The World Is Watching, Two Door Cinema Club, Writing